Business
We service businesss of all sizes.  From a mom and pop store to a high rise building or chain of banks.  Lock Systems can service your security needs.
We Do It All
Install, repair and rekey locks
Install and replace door closers
Install and repair storefront and hollow metal steel doors
Install access control locks or an integrated system
Install High Security Locks
And Much More…
Property Management
We service condo associations, apartment complexes, high rise office buildings and all types of rental properties.  Lock Systems can service your security needs.
We Do It All
Master Key Locks
Install and service exit hardware
Repair and install entrance and tenant doors
Install and replace door closers
Install access control locks or an integrated system
Install High Security Locks
And Much More….
We carry the most common door closers in stock for a fast response. Call now to schedule service or get a quote.
Find a Business Partner, Not Another Locksmith
We know how to work with business just like yours to keep you protected and focused on what really matters, growing your business. Our security experts can take care of securing your staff, facility and inventory so you can focus on the important stuff.
Payment Terms – Pay When You Need To!
You have a problem and we can fix it.  The last thing you want your staff worrying about is how to pay for the work when it is done.  Lock Systems can bill your business so your staff can get back to what they do best, taking car of your customers.  Getting a business account setup with us is easy and hassle free.  Call for more information.
We Can Manage Work Order Policies
Lock Systems can manage who can order service and work for your business. This helps give you peace of mind knowing that we have your back and prevent unauthorized work from being done when it isn't needed, eliminating surprise bills for work you didn't authorize!
Locations Outside the Greater Philadelphia Area, Not a Problem
Lock Systems can service your business locations no matter where they are in the United States. Our network of licensed and insured technicians can assist you day or night.  Don't try to use different companies in different cities let Lock Systems centralize your locksmith and security needs today!
Flexible Service Hours
Whether you have an emergency and need help right away or need s to come out to your business after hours a Lock Systems locksmith will be there when you need us. We work around your schedule.
Service Multiple Locations With Just One Call
Lock Systems can service all of your business locations with standardized equipment, policies and pricing all with just one call. Stop worrying about which locksmith to use for each location and let our experts take care of you.
Top Rated Customer Service and Work
Our team of expert staff and commercial locksmiths are ready to provide you with award winning customer service. Whether you are a small mom and pop shop or a fortune 100 company Lock Systems can service your needs.
Standardized Pricing For Your Business
Because Lock Systems can service all your business locations, our staff can help cut your costs and keep your prices standardized by using the same hardware, service and labor fees.
Standard & Extended Warranties
All our work is backed by our standard warranties to ensure your job is done right the first time. And if that were not enough, you can purchase added protection for long term peace of mind if you choose.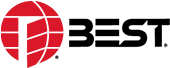 Hours
Monday – Friday  8:30am – 5:00pm
*Emergency Service is Available 24/7/365
Payment Options
We accept Visa, Master Card and Amercian Express.  Open accounts are also available. Call for a credit application.